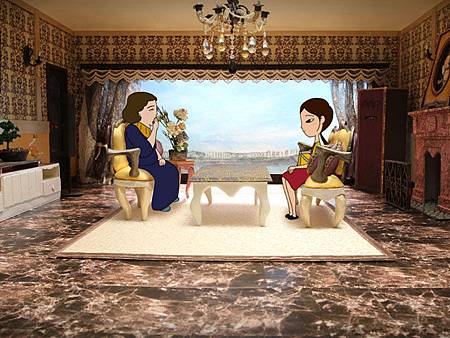 The House
Mi-Sun PARK/Eun-Young PARK/Joo-Young BAN/Jae-Ho LEE/Hyun-Jin LEE
South Korea│2010│Animation│Digi Beta│Color│82min

Ga-Young lives in an old shack and desires a new luxurious house. One day, she encounters the spirits of houses in her neighborhood, which is going to be dismantled due to the Urban Renewal Program. The spirits lock residents inside the houses to stop them from doing it. To save them, Ga-Young realizes that living with the house is not that simple.
Date & Time:
10.16 (Sun) 19:30(Filmmaker's Attendance)
10.18 (Tue) 13:40(Filmmaker's Attendance)