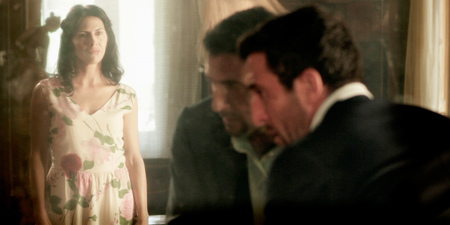 Talking with a Dead Woman
Sonia MENDEZ |2012 |Spain |Fiction | Color | DigiBeta | 15min

Screening Date & Time:
10/14 12:30 ★ (Filmmaker's Attendance)
10/16 14:40
Click to Buy The Ticket Online.

Luis just released from prison where he was serving a sentence
for murdering his wife, Elena 15 years ago. When Luis came to
the big house they shared, he found that the Elena was waiting
for him…for vengeance or forgiveness?