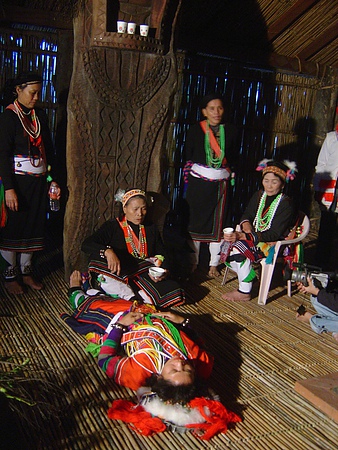 Returning Souls
Tai-Li HU |2012 |Taiwan |Documentary | Color | DigiBeta | 85min

Screening Date & Time:
10/16 (Tue.) 12:50
10/21 (Sun.) 14:30 ★ (Filmmaker's Attandence)
Click to Buy the Ticket Online.

In the historically most famous ancestral house of the
matrilineal Amis tribe in Taiwan, the carved pillars tell legends.
After a typhoon toppled the house in 1958, the pillars were
moved to a museum. Recently young villagers, with assistance
from female shamans, pushed the descendants to communicate
with ancestors in the pillars. They eventually brought the
ancestral souls back and began reconstructing the house.