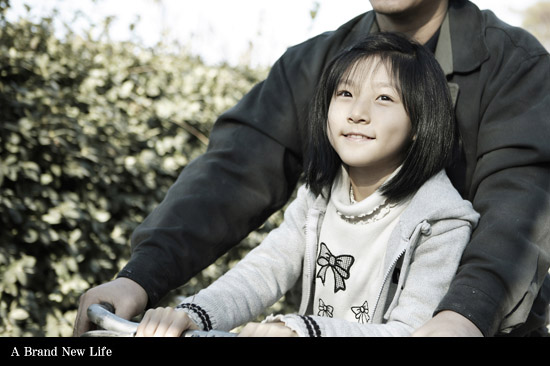 The First Winner of NWAFF AWARD

Network of Asian Women's Film Festival NAWFF
Network of Asian Women's Film Festivals(NAWFF) launched in April,2010.It aims at promoting interactivities among Asian female film professionals and Women's Film Festivals,supporting Asian Women's Film production and distribution,establishing a database of Asian women's cinema,supporting cultural movements for Asian women,and discovering and developing issues relating to women's cinema.N AWFF AWARO AWARD is given to one film directed by Asian women director with a new insight on Asian women of the year A Brand New Life is the first winner of NAWFF AWARD.
Ounie LECOMTE
France/South Korea|2009|Fiction|35mm|104min
2009柏林影展兒童電影最佳劇情片獎/2009東京影展亞洲電影獎/2010亞太影展最佳兒童電影
10.15 (Fri) 17:40
10.17 (Sun) 11:45
Young Jin-hee is taken to a Catholic orphanage near Seoul by her father. She refuses to believe the fact that she is abandoned and her father will never return. Failing to run away and commit suicide, she finally accepts a French couple's adoption for a better life abroad. The film is partly based on the director's personal experience.