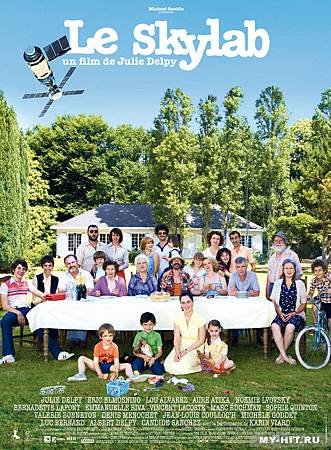 Le Skylab
Julie DELPY| 2011 |France |Fiction | Color | 35mm | 113min
Screening Date & Time:
10/12 (Fri.)   19:00 ★ (2012 WMWFF Opening Film, Filmmaker's Attendance)
10/18 (Thur.) 13:30
Click to Buy the Ticket Online. 
1979. Albertine, 11 years old, and all her relatives have gathered
in the family house in Brittany for their grandmother's birthday.
All believe the Sky Lab, a piece of a NASA rocket, will fall on
their heads that summer. This reunion turns out to be a crazy
weekend of revelations, love and singing...