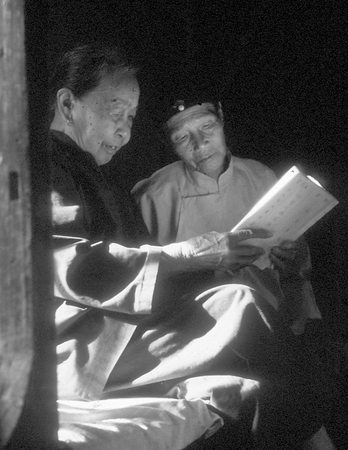 Calling and Recalling: The Sentiments of Women's Script (Nüshu) 
Yu-I KUO |2012 |Taiwan |Documentary | Color | DigiBeta | 74min

Screening Date & Time:
10/21 (Sun.) 19:00 ★ (2012 WMWFF Closing Film, Filmmaker's Attendance)
Click to Buy the Ticket Online.

Nüshu is a female-specific writing system, circulated in Jiangyong
County, Hunan Province, China. Women in Jiangyong have been
using nüshu to write biographic laments, make sworn sisters, and
release sentiments of misery. This script has been silently practiced
in this area for many hundred years. In that allegedly dead script
still lives a woman who can write in nüshu – He Yanxin.