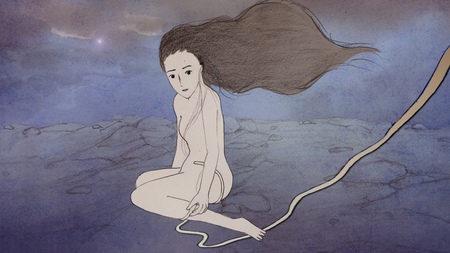 Reborn in the Sea
Hui-Wen LIN| 2011 |Taiwan |Animation | Color | BetaSP | 5min

Screening Date & Time:
10/14 (Sun.) 22:30
10/16 (Tue.) 18:30 ★ (Filmmaker's Attandence)
Click to Buy the Ticket Online.

She traveled on the sea towards her goal, while a hurricane
made her ground on an island. Hiding in a suitcase where she
found comfort and security, yet she realized that hiding herself
would not be secure forever. Eventually, she left the secure
zone, and made the wooden suitcase and cords a raft, and sailed
in tides towards freedom.