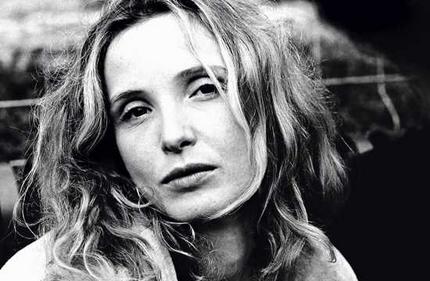 Julie Delpy (born 21 December 1969) is a French-American actress, director, screenwriter, and
singer-songwriter. She studied filmmaking at New York University's Tisch School of the Arts
and has directed, written, and acted in more than 30 films, including Three Colors: White (1993),
Before Sunrise (1995), and Before Sunset (2004).

Delpy may be best-known internationally for her co-starring role with Ethan Hawke in director
Richard Linklater's 1995 film Before Sunrise, a classic in the movie industry. The film received
glowing reviews and was considered one of the most significant films of the 1990s' independent
film movement.

Delpy has had an interest in film directing since her childhood, and enrolled in a summer
directing course at New York University. She wrote and directed the short film Blah Blah Blah
in 1995 which screened at the Sundance Film Festival. She made her feature length directorial
debut in 2002, with a film entitled Looking for Jimmy which she also wrote and produced. In this
year's WMW film festival, we select 2 Days in Paris, The Countess and Le Skylab exclusively for
our audience.