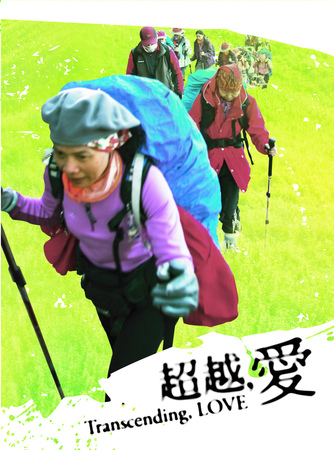 Transcending LOVE
Hui-Mei CHEN |2012 |Taiwan |Documentary | Color | DigiBeta | 92min

Screening Date & Time:
10/12 (Fri.) 21:45
10/15 (Mon.) 13:50 ★ (Filmmaker's Attandence)
Click to Buy the Ticket Online.

Taiwan's Modern Women's Foundation invited 13 abused women
to take on an impossible challenge: climbing mountains across
Taiwan. Its purpose is to help the survivors of domestic violence
to heal themselves in this adventurous journey, in which these
abused women gradually built up trust among them, and started
to talk about the experience they can hardly bear.