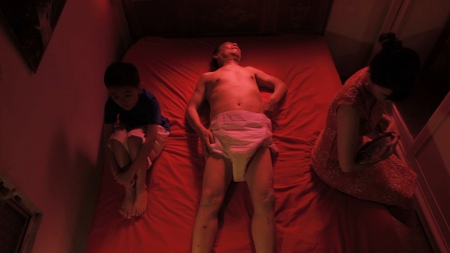 Feedamily
Der-Lu CHAN |2012 |Taiwan |Fiction | Color | DigiBeta | 38min

Screening Date & Time:
10/14 (Sun.) 20:50 ★ (Filmmaker's Attandence)
10/17 (Wed.) 11:00
Click to Buy the Ticket Online.

Hung-Tsun went out to find his child, Mei, and they got along
with each other in a strange atmosphere. After Mei brought
Hung-Tsun home, the memory started to flash back. By
depicting the uncertainty of Mei's gender identity, the film
implies the national identity complex which has appeared on
most children of postwar Taiwanese family.