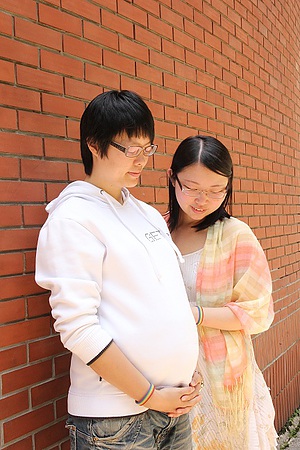 My Pregnant Dream
Yi-Chun CHEN |2012 |Taiwan | Documentary| Color | HDCam | 28min

Screening Date & Time:
10/14 (Sun.) 20:50 ★ (Filmmaker's Attandence)
10/17 (Wed.) 11:00
Click to Buy the Ticket Online.

Through a simulation of pregnancy, we come to learn about
the hard work of mothers raising children. Having the plan to
"raise a child" is a privilege that is not shared by everyone, even
though starting a family seems to be a fundamental right as a
citizen. As a lesbian couple in Taiwan, even if we are willing to
give birth to and raise a child together, we are thwarted by the
lack of protection for the rights and interests of LGBT couples.