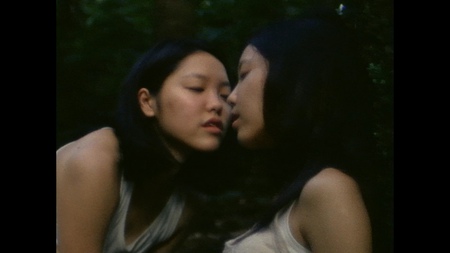 Sipping the Juice of Memory Silently
Der-Lu CHAN |2012 |Taiwan |Experimental | Color | DigiBeta | 9min

Screening Date & Time:
10/16 (Tue.) 21:40 ★ (Filmmaker's Attandence)
10/18 (Thur.) 10:00
Click to Buy the Ticket Online.

The story starts from a girl with a drawing board wandering in
the street. She meets a girl looks very alike to herself. Both of
them are dancing in the forest, and at the end, the girl starts to
paint in a room. The story has many interpretations: a painter
looking for red color; at the same time facing herself; the
emotion flow between two girls; a dream that..