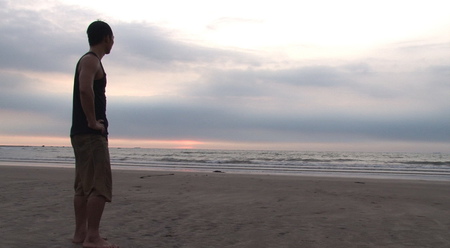 Crossings Love
Shiao-Yun KUO| 2012 |Taiwan |Documentary | Color | DigiBeta | 82min

Screening Date & Time:
10/14 (Sun.) 16:40 ★ (Filmmaker's Attandence)
10/16 (Tue.) 11:00
Click to Buy the Ticket Online.

Sometimes, destiny is like a photocopy machine that copies
several generations of a family. Characters in this file decide to
speak up and act out to face family conflict. The director tries
to discuss the issue of domestic violence in trilateral angles,
mother, father and child to explore abused children in domestic
violence about how such experience would influence them when
they grow up.