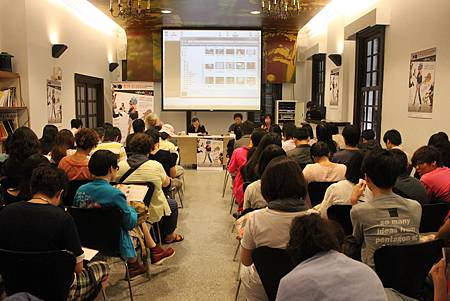 The 2011 WMW Film Selection Forum
a perfect guide to choosing some of the best films
Time: Sept. 9 (Fri.) 18:30
Venue: Huashan1914 Creative Park (No.1, Section 1, BāDé Rd, Jhongjheng District, Taipei)
Host: Yu Ting-Ging (director of the 2010 WMW)
Speakers:
Min-Chen Liu (jury of Taiwan Film of 2011 WMWFF)
Hui-Ming Huang (programmer of the 2011 WMWFF)
Chun-Chi Wang (programmer of the 2011 WMWFF)
Free entry (with limited seats)
Please register in advance at: ziwen926@gmail.com with NAME, PHONE NUMBER and E-MAIL ADD in the mail.
Audience registers in advance will receive a gift set and the first 10 of registration could also get a festival poster signed by the endorser this year!
Every participant would have the chance to win tickets to special screenings!