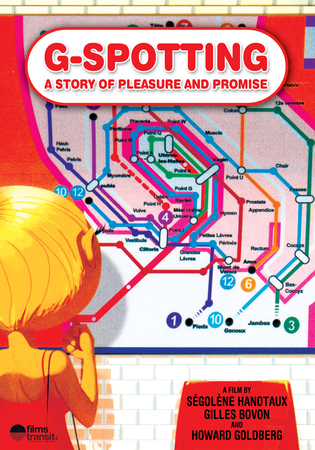 G-Spotting, A Story of Pleasure and Promise
Segolene HANOTAUX & Gilles BOVON |2011 |Canada & France |Documentary | Color | HDCam | 52min

Screening Date & Time:
10/15 (Mon.) 15:45 ★ (Filmmaker's Attendance)
10/20 (Sat.) 16:40
Click to Buy The Ticket Online.

How, in 2011, can there still exist myths around female
sexuality? How is it the mere mention of this erotic region
provokes such argument, doubt, and salacious laughter?
How can this simple erogenous zone, mysteriously identified
as the "G spot", be known to all yet... only very few know its
location, its physiology or the story of its discovery? A joyful
and surprising film, with colorful characters, exploring science,
sexual liberation, ideological conflicts, and of course... pleasure.