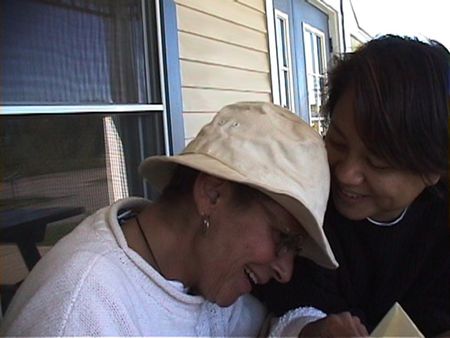 The LuLu Sessions
S. Casper WONG |2011 |USA |Documentary | Color | DigiBeta | 86min

Screening Date & Time:
10/13 (Sat.) 16:10 ★ (Filmmaker's Attendance)
10/19 (Fri.) 13:00
Click to Buy The Ticket Online.

LuLu is unlike anyone you've ever met. A hard-living, chainsmoking
rebel with a tender heart. A poet with a potty mouth.
Farm girl. Former cheerleader. World-class cancer researcher.
Beloved professor. Dr. Louise Nutter, or LuLu has just discovered
a new anti-cancer drug when she finds out she is dying of breast
cancer herself at 42. Shot during those last 15 months of LuLu's
life, The LuLu Sessions is a raw, intimate, yet surprisingly
humorous story.